#postpant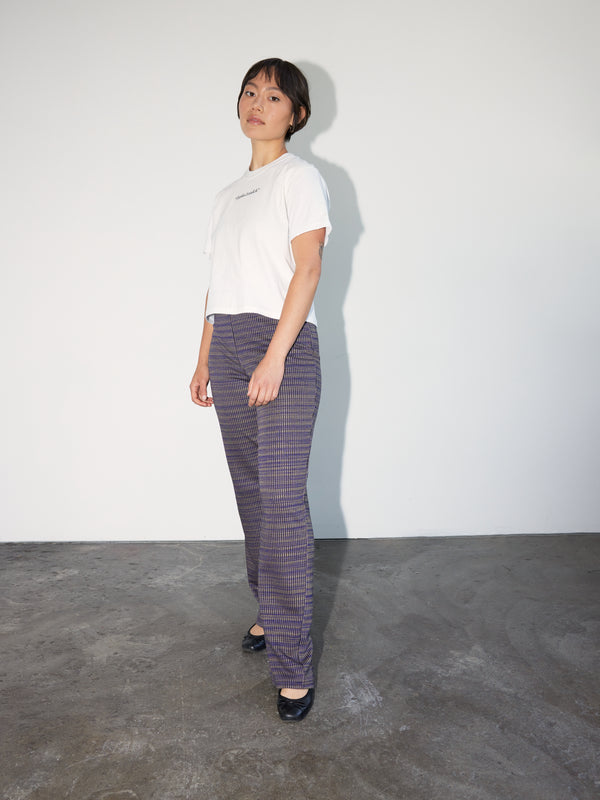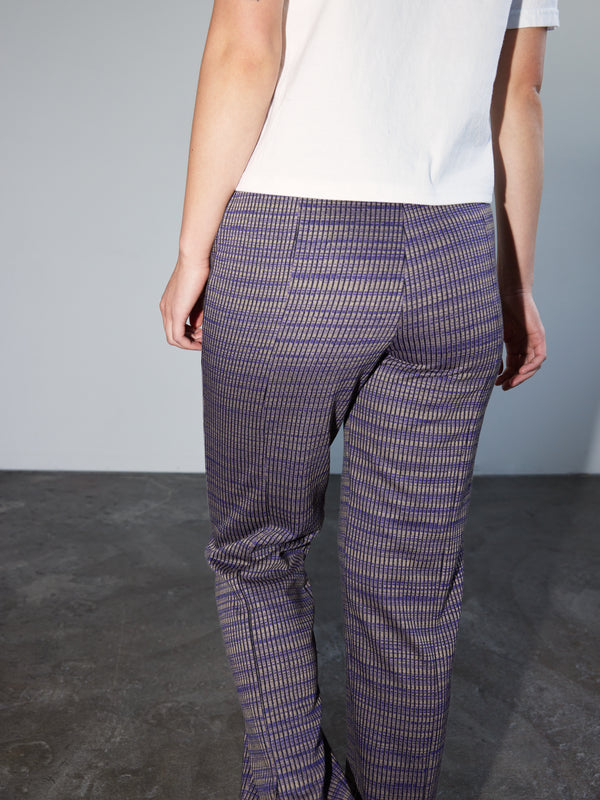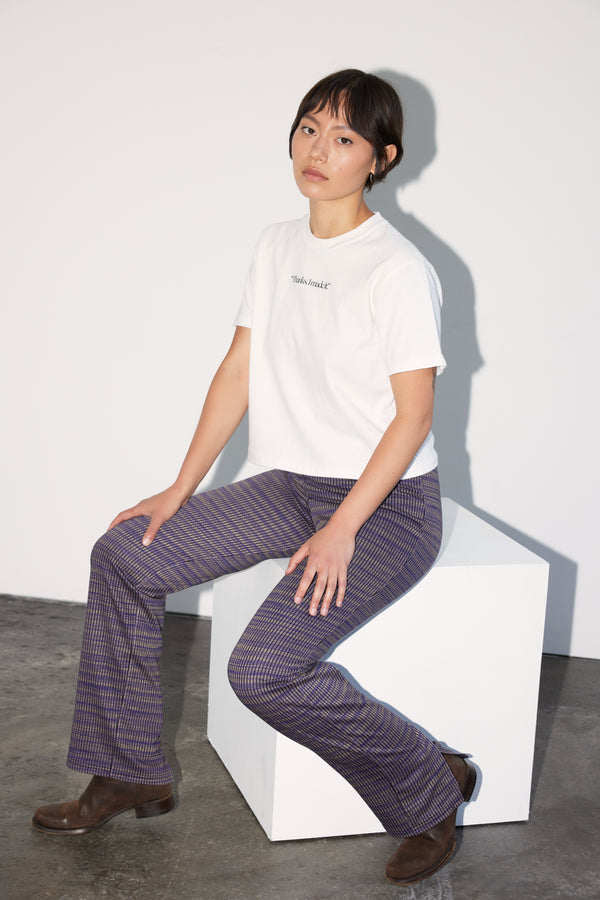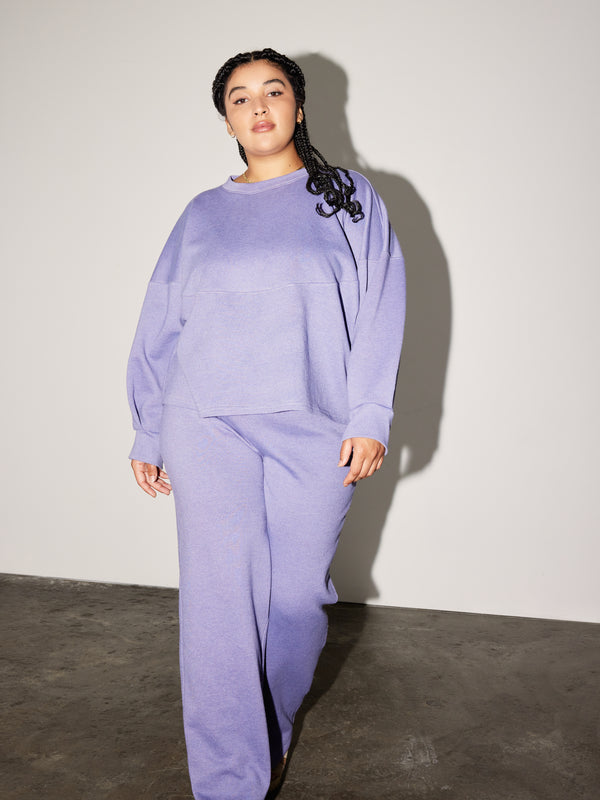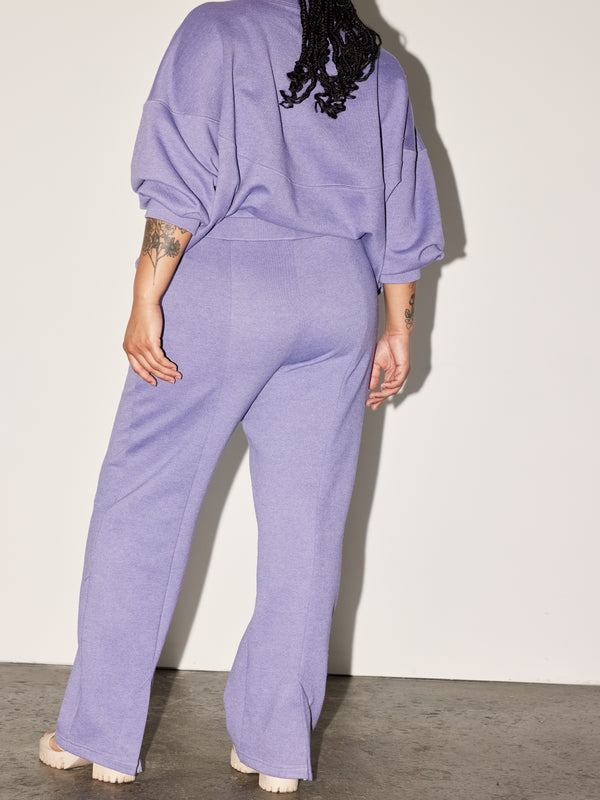 The Post is a slim fit, high rise lounge pant. The back vent gives it a slight kick flare at the hem and back seaming allows for deeper leg contouring on stretchier fabrics. Pair with its friend - The Wren Fleece.
Our patterns come in PDF format for use at home, copy shop or projecting with both size ranges included.
Features

— Pull on

— High rise

— Elasticated waist

— Back seams for shaping

— Back hem vents
Difficulty Level

Advanced Beginner
Notions/Tools

Ballpoint needle


Thread in matching colors


1 1/2" (38mm) elastic


Marking Tool


Teflon Foot (optional)
Fabric Usage & Measurements

See measurements Here.
FABRIC RECOMMENDATION

For best results choose a knit fabric with minimum 15% stretch in circumference; fleece/ponte/double knit. Or try a stretch woven with similar minimum stretch. However, we believe you can make everything out of anything, feel free to contact us for advice if you're feeling adventurous.
SIZE & FIT

This pattern is available in 2 size ranges; DD XS-XXL and JJ 1X-5X

Kaya is wearing a size XS from the DD size range in a rayon rib. Her measurements are; 33"/27"/36 1/2" at 5'2"

Franki is wearing a size XXL from the DD size range in a 280gsm cotton fleece. Their measurements are; 46 1/2"/39"/50" at 5'9"
Read our pattern reviews here.
See our guide to printing PDF files here and our body measurement guide here.
Sold for individual use and not for commercial or manufacturing purposes.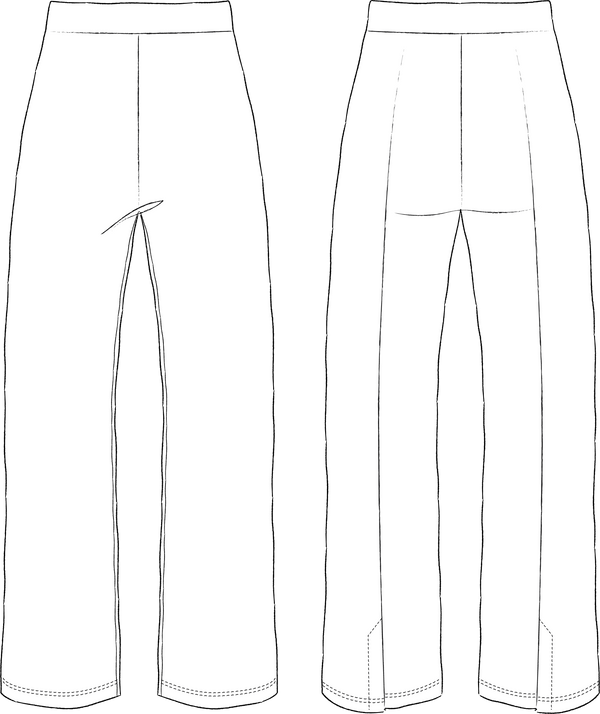 Click on flats above to print and plan your project.